Aspiring professional accountants from across Sri Lanka were recently afforded an unique opportunity to meet and interact with a global accounting icon who was on an official visit to Sri Lanka.
The forum titled 'Up close and personal with a global accounting icon' brought together students of the Institute of Chartered Accountants of Sri Lanka (CA Sri Lanka), Association of Accounting Technicians (AAT) and the Institute of Certified Management Accountants (CMA) who met Dr. In-Ki Joo, President of the International Federation of Accountants (IFAC), the global body for the accounting profession, to discuss the future of the profession.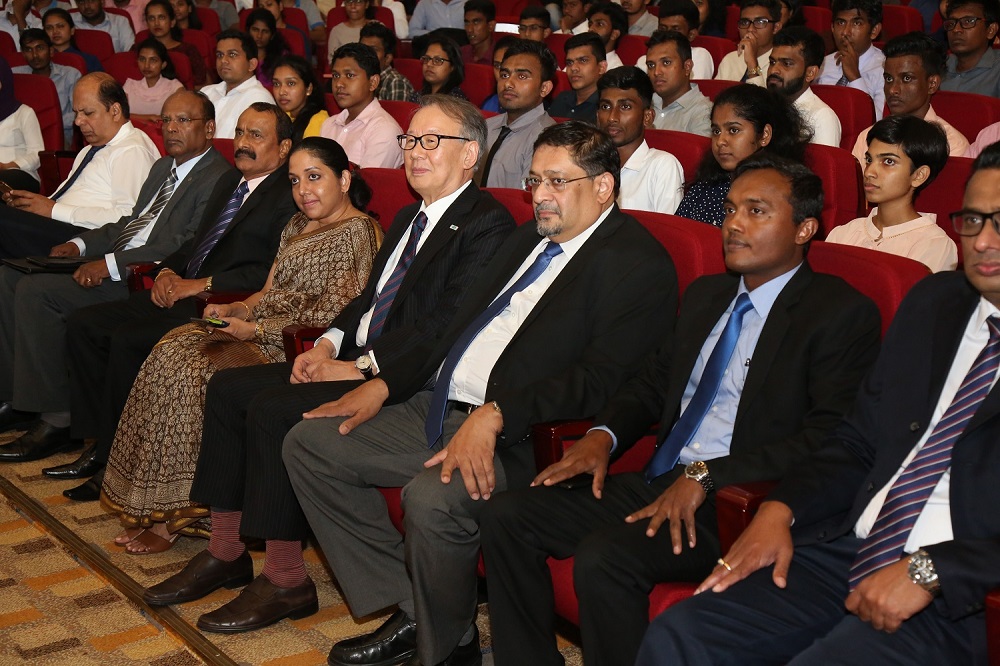 CA Sri Lanka officials with IFAC President Dr. In-Ki Joo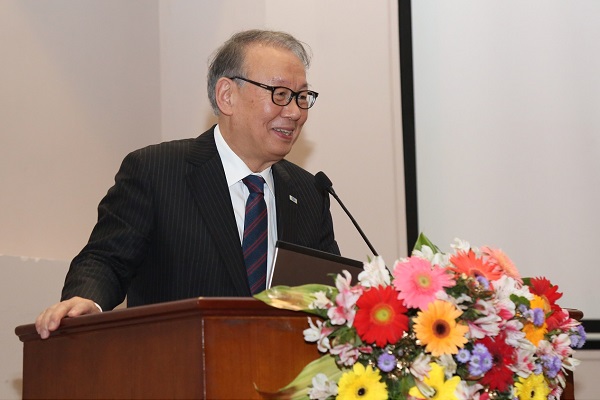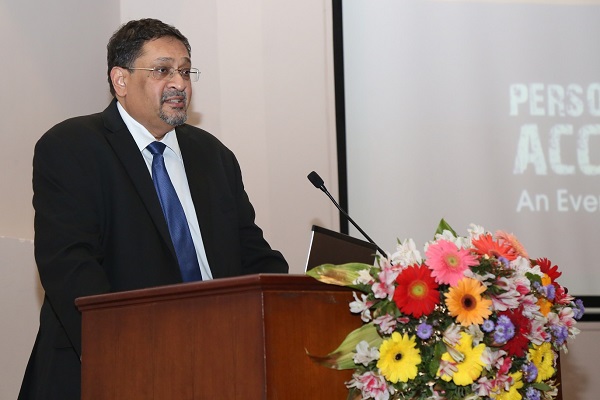 At the event, Dr. Joo touched upon the future challenges facing the profession, as well as the numerous opportunities the profession could enjoy if accountants continued to remain relevant by adapting and evolving in line with the technological revolution.
The houseful event, held at the CA Sri Lanka auditorium attracted over 300 students, who were also encouraged by Dr. Joo to move away from conventional corporate positions and take on more challenging roles such as that of entrepreneurs. He highlighted that professional accountants have a significant success rate in the startup business due to the holistic skills they have acquired during their course of study which has helped them give leadership effectively to new ventures.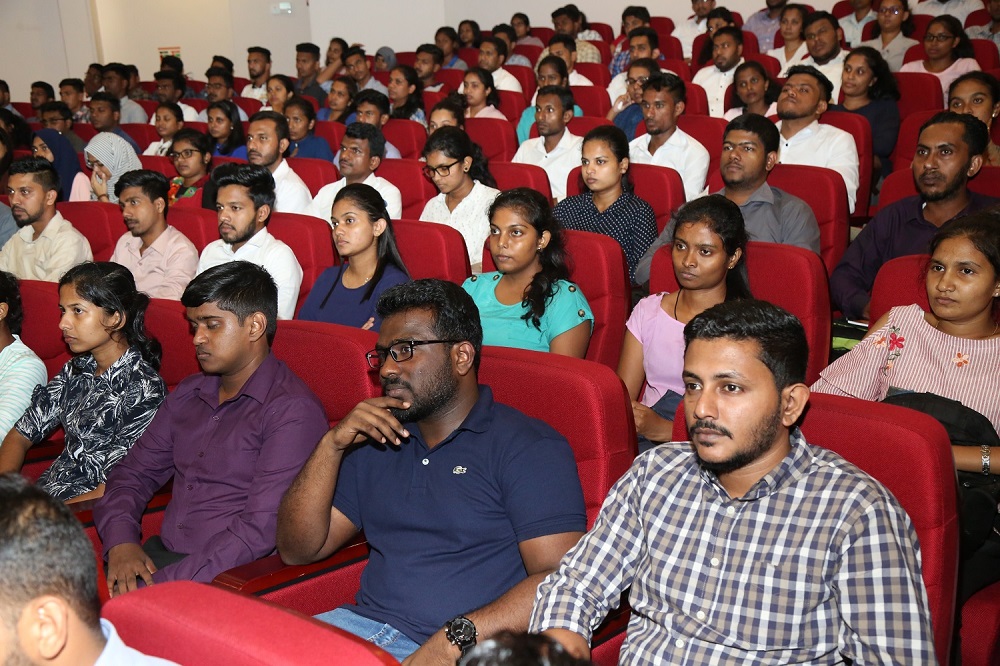 A section of the students at the interactive forum
The event concluded with a panel discussion featuring Dr. Joo, Mr. Manil Jayesinghe, President of CA Sri Lanka, Mr. Sanjaya Bandara, Vice President of CA Sri Lanka, Mr. H. M. Hennayake Bandara, Vice President of CMA Sri Lanka and Mr. J. M. U. B. Jayasekera, Immediate Past President of AAT Sri Lanka. The session was moderated by Mr. Suranga Indunil, Senior General Manager - Group Risk and Control at Brandix Apparel Limited.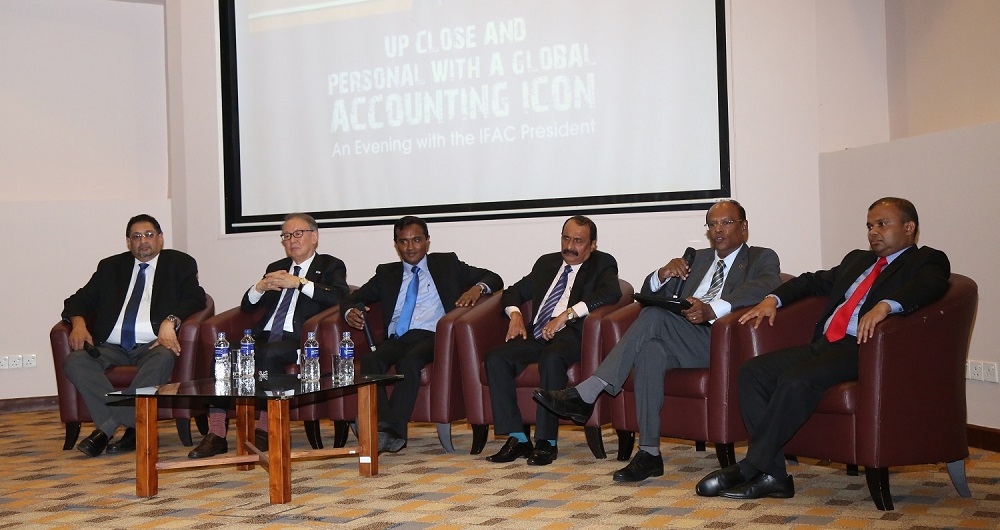 Panel discussion featuring Dr. In-Ki Joo, Mr. Manil Jayesinghe, Mr. Sanjaya Bandara, Mr. H. M. Hennayake Bandara, Mr. J. M. U. B. Jayasekera, and Mr. Suranga Indunil.
During the interactive session, many students were seen posing questions to Dr. Joo, as well as to the other members of the panel on the way forward of the profession and as aspiring accountants, what they should focus on if they are to remain a brand of successful professionals in the years ahead. The session was an important platform as it helped students to clarify a range of important issues they had in relation to the profession. The forum organised by CA Sri Lanka was an unique opportunity for the students to meet the head of the global organisation of the accounting profession.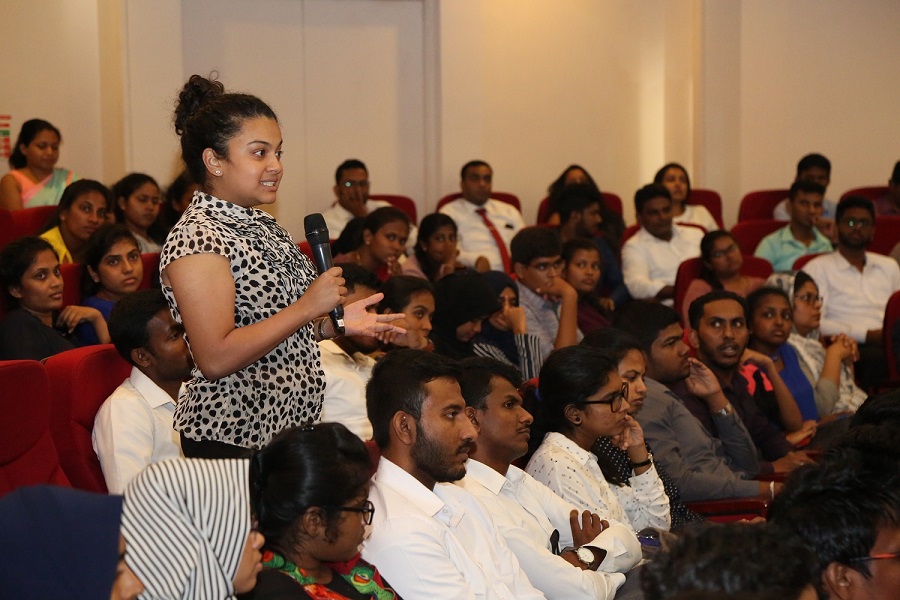 A student directing a question at the panel