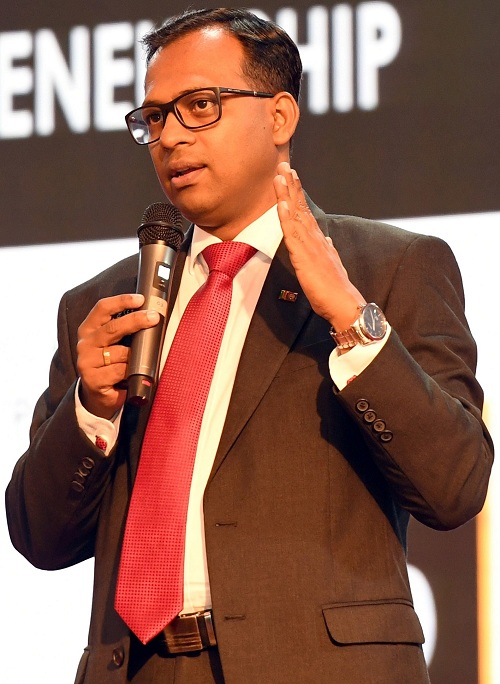 Council Member of the Institute of Chartered Accountants of Sri Lanka (CA Sri Lanka) Mr. Chaaminda Kumarasiri was recently appointed to the International Panel on Accountancy Education (IPAE) of the International Federation of Accountants (IFAC), the global body of the accountancy profession.
Mr. Kumarasiri was appointed to the panel following a rigorous selection process, and is the only member from South Asia to serve on the panel, which also has representation from Australia, Brazil, Canada, China, France, Germany, Japan, Korea, Lebanon, Mexico, Nigeria, Romania, Singapore, Trinidad & Tobago, United Kingdom and United States.
The panel is a key initiative in IFAC's approach to advancing accountancy education at global level. The panel will provide strategic advice, facilitate access to expertise and resources, and advocate for quality education of future-ready professional accountants. The inaugural meeting of the panel will be held in September at the IFAC office in New York.
Mr. Kumarasiri is a Chartered Accountant by profession and a Fellow Member of CA Sri Lanka. He is a leading corporate trainer and a renowned management consultant and is the Chairman/Principal Consultant of H C P Consulting (Pvt.) Ltd and Founder/CEO of The Human Capital Partner. Mr. Kumarasiri commands over 20 years of corporate experience and serves as a Board Director of several companies including a listed Bank. He is the incumbent Chairman of the Curriculum Review Task Force of CA Sri Lanka and is a Consultant/Advisor for leading state and private sector accounting and financial education and training institutions.
He is also a member of the Association of Chartered Certified Accountants of UK, Association of Accounting Technicians of Sri Lanka and of the Institute of Certified Management Accountants of Sri Lanka. He holds a B.Sc. Accountancy (Special) degree from the University of Sri Jayewardenepura with a First Class and has completed his MBA in Finance at the University of Colombo.
IFAC works with over 175 member organizations in 130 countries and represents 3 million accountants.
Over the years, CA Sri Lanka members have played an impressive role having served in various committees of regional and global accounting bodies.