The Institute of Chartered Accountants of Sri Lanka (CA Sri Lanka), which has been at the forefront in training accounting professionals to enhance their IT security knowledge, recently awarded the Diploma in Information Systems Security, Control & Audit (DISSCA) to accounting professionals for successfully enhancing their IT security skills.
During the 24th DISSCA certificate awarding ceremony, a total of 15 students who successfully passed the exams were awarded the diplomas.
DISSCA is conducted in collaboration with the Institute of Chartered Accountants of India (ICAI). To date the annual programme has trained hundreds of accounting professionals including managers, supervisors of audit firms, internal auditors, accountants and financial controllers to enhance their expertise in information systems security, control and audit.
DISSCA covers pertinent areas in relation to enhancing IT security for accounting professionals. The programme covers; Primer on Information Technology IS Infrastructure & Emerging Technologies, Information Systems Assurance Services, Governance & Management of Enterprise Information Technology, Risk Management and Compliance Reviews, Protection of Information Systems Infrastructure and Information Assets, Systems Development: Acquisition, Maintenance and Implementation, Software Audit and Mock Test, Business Continuity Management and Professional Opportunities in Information Technology.
The programme has been specially designed for managers and supervisors of audit firms and internal auditors requiring a functional level understanding of computer auditing, as well as for financial officers, controllers and accountants working in an information systems environment requiring understand of information systems security and controls.
Professionals with a degree from a university or a professional qualification such as CA, CIMA, ACCA, CMA, Banking and Finance, CIM or any other recognized qualification can follow the programme.
CAPTION: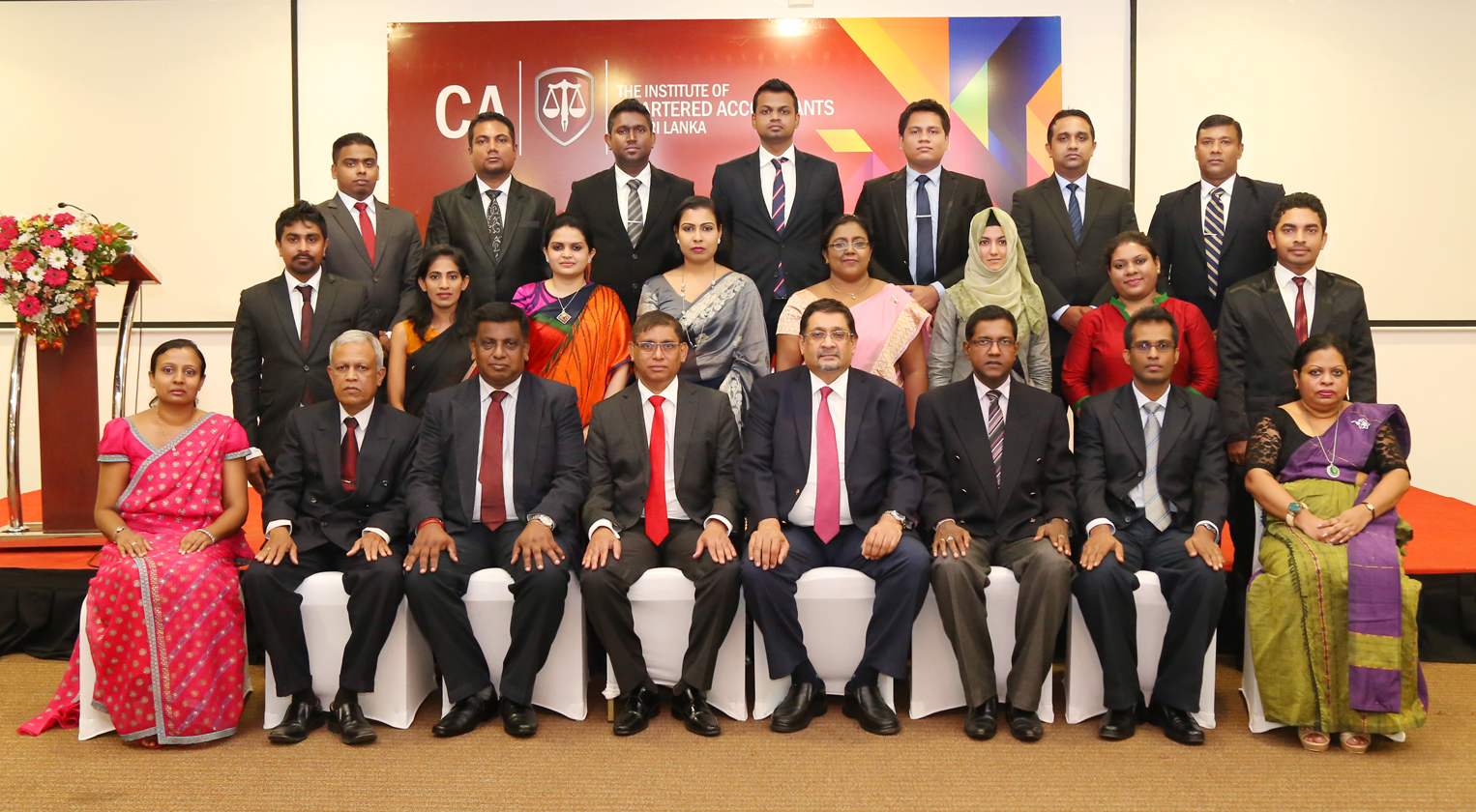 DISSCA diploma recipients with CA Sri Lanka's President Mr. Jagath Perera, Vice President Mr. Manil Jayesinghe, CEO Mr. Aruna Alwis, and members of the IT Faculty and lecturers of the programme.