In its continuing endeavor to educate the Small and Medium Sized Entities (SMEs) on the latest accounting standards, the Institute of Chartered Accountants of Sri Lanka (CA Sri Lanka) together with the Deutsche Gesellschaftfür Internationale Zusammenarbeit (GIZ) GmbH organized a seminar recently in Badulla.

The seminar on Sri Lanka Accounting Standards for Small and Medium-Sized Entities (SLFRS for SMEs) was held in both the Sinhala and English medium for the benefit of CEOs, CFOs accountants, auditors and other professionals from the SMEs sector.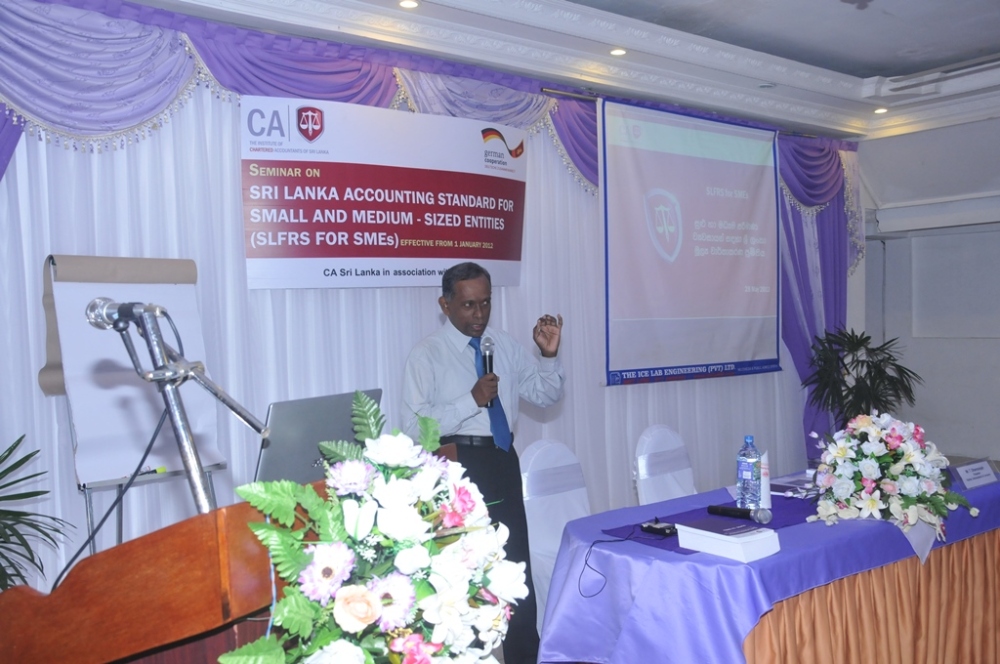 The seminar which was conducted by Mr. T. Dharmarajah, Partner of Amarasekera and Company, was well received with a large participation of a cross section of professionals representing various SMEs from the area.

This was the first seminar in a series of similar programmes organized between CA Sri Lanka and GIZ.

CA Sri Lanka and GIZ recently entered into an agreement which aims to strengthen the skills and capacities of SMEs and Small and Medium-Sized Practitioners (SMPs) in the country.

The joint initiative between CA Sri Lanka and GIZ will focus on several core activities, including to enhance SME and SMP development in the Central, Eastern, Northern, North-Western, Sabaragamuwa, Southern and Uva provinces, conduct regional seminars on Sri Lanka Accounting Standards (SLFRS) for SMEs as well as training programmes on basic accounting and book-keeping for SMEs across the country and to set up a help desk to support SMEs and SMPs on various technical materials, guidance notes, application guidance and practice notes on SLFRS for SMEs.
| | |
| --- | --- |
| | |