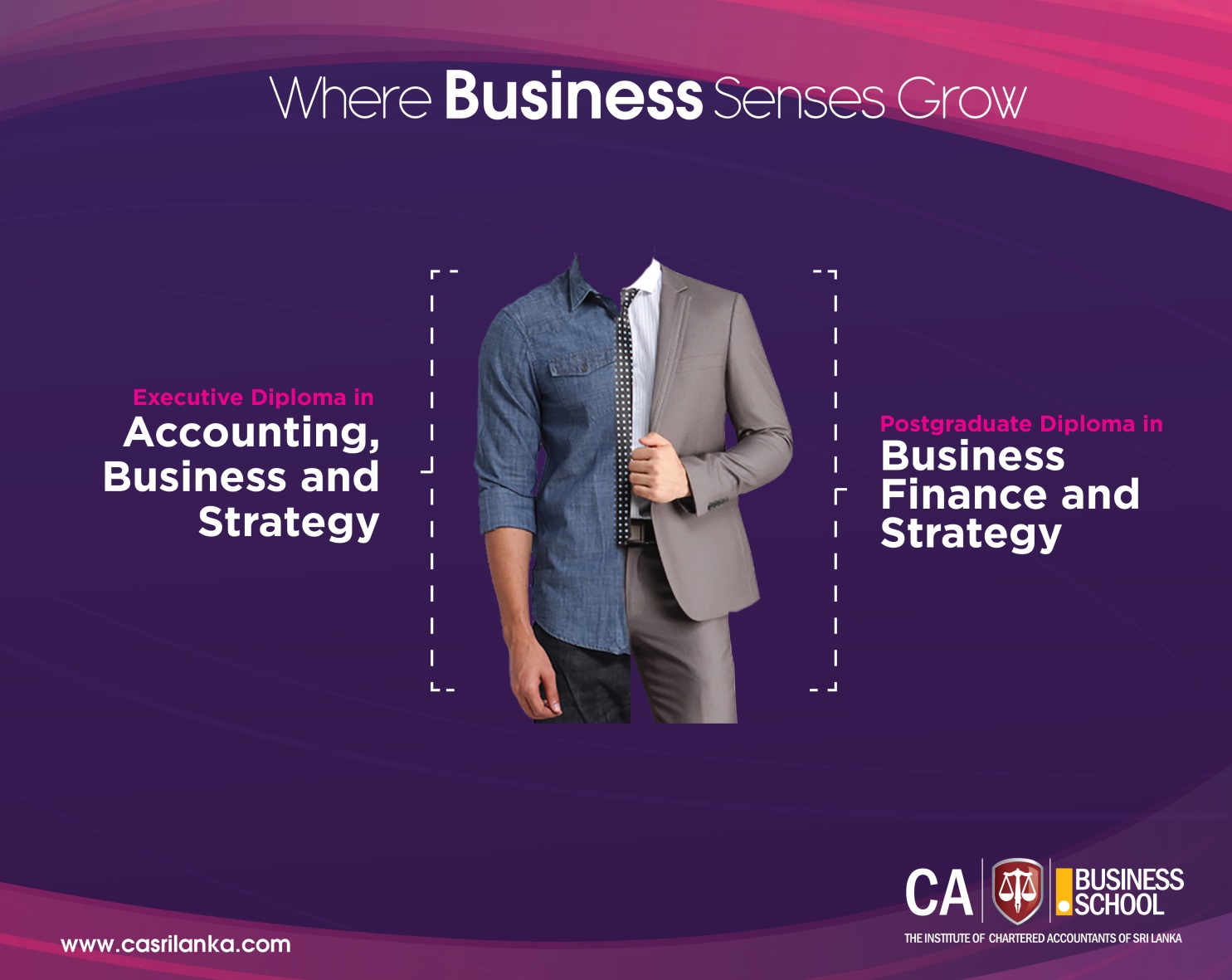 General information
The Institute of Chartered Accountants of Sri Lanka is the Statutory Body responsible for the regulation and control of the Profession of Accountants and Auditors in Sri Lanka and also for the conduct of the qualifying Examinations, Study Courses and Training for the membership of the Institute.

Objectives of the course
To provide Members of the Institute of Chartered Accountants of Sri Lanka, as well as senior executives / managers in the public and private sectors of the country, with an opportunity to develop a broad perspective of their role in a developing economy and to equip them with the necessary knowledge and expertise, to maximize their participation in business, financial, industrial, trading and commercial activities.

Entry requirements for the course
Proficiency in English, enabling the student to undertake a university level postgraduate programme, and
Required computer literacy, IT skills, and knowledge of organisational systems, and
Recognized degree
A professional qualification in accounting, banking, law, marketing, HRM, or any area  acceptable to CA Sri Lanka, and
Three-years of work experience at an executive level acceptable to CA Sri Lanka.
Course completion requirements
In order to be eligible for the award of Diploma, candidates should:
have 80% of attendance at lectures.
Enrolments
Application
2 passport size photographs
Letter from the employer
Certified copies of certificates and transcripts
Course Outline ( Duration one year)
1st  Semester
ABS 100 Academic Writing and  Presentations
PGDBFS 101 - Financial Statement Analysis
PGDBFS 102 - Strategy and Management Control Systems
PGDBFS 103 - International Financial Accounting and Policy

2nd  Semester
ABS 200 - Business Case Analysis
PGDBFS 201 - Financial Statements Analysis Project
PGDBFS 202 - Financial Strategy for Growth
PGDBFS 203 - Corporate Valuation

3rd  Semester
ABS 300 - Quantitative Methods for Business Studies
PGDBFS 301 - Cases in Business Finance and Strategy
PGDBFS 302 - Seminars in Accounting, Finance and Strategy
PGDBFS 303 - PGD Dissertation
Course Fee - Rs. 175,000 payable in 3 installments at the commencement of each semester
Registration Fee - Rs. 10,500/=