CA Sri Lanka Curriculum - 2020
CA Sri Lanka launched the Curriculum 2020 on 25th July 2019, which is applicable for examinations beginning from March 2020. The Curriculum 2020 has incorporated many areas that include Professional Skills, Information and Digital Technology, to help the Chartered Accountant perform his functions efficiently and contribute to the business world effectively. Further, the new Curriculum has been developed to meet the necessary requirements set out by the International Education Standards (IESs) of the International Federation of Accountants (IFAC).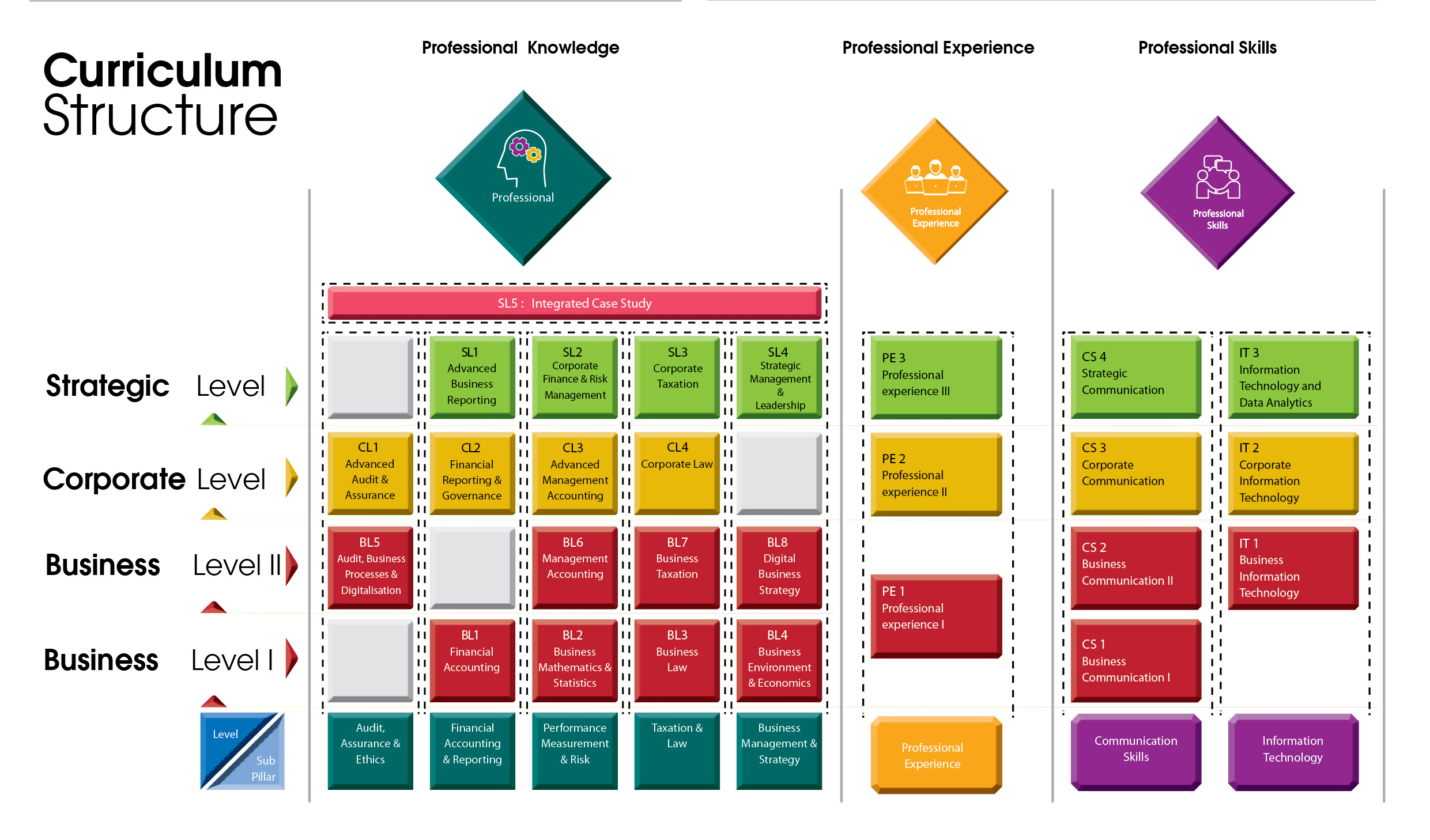 Special Communications
Assessment Methodology for Business Level 1 & 2 under Curriculum 2020
Deliver of Assessment - Curriculum 2020
Exemptions applicable for CIMA members
KC 4 Examination - 2019 December
Transitional Provisions - Business Level 1 & 2
Revision to Curriculum 2020
Updated LOs of SL 01 - Advanced Business Reporting - 3 Nov 2022

CA Sri Lanka Curriculum - 2015

The Institute of Chartered Accountants of Sri Lanka revises its Curriculum to meet the growing demand in the market and to ensure the qualifications are on par with global accounting standards.
The curriculum running up to the Associate Chartered Accountant (ACA) qualification covers an extensive range of subjects that sharpens and nurtures the capabilities of a competent accountant. They include: