A total of 44 students sitting for the GCE Advanced Level and Ordinary Level exams from the Southern Province have qualified for the final round of the 'CA Orator' competition organized by the Institute of Chartered Accountants of Sri Lanka (CA Sri Lanka).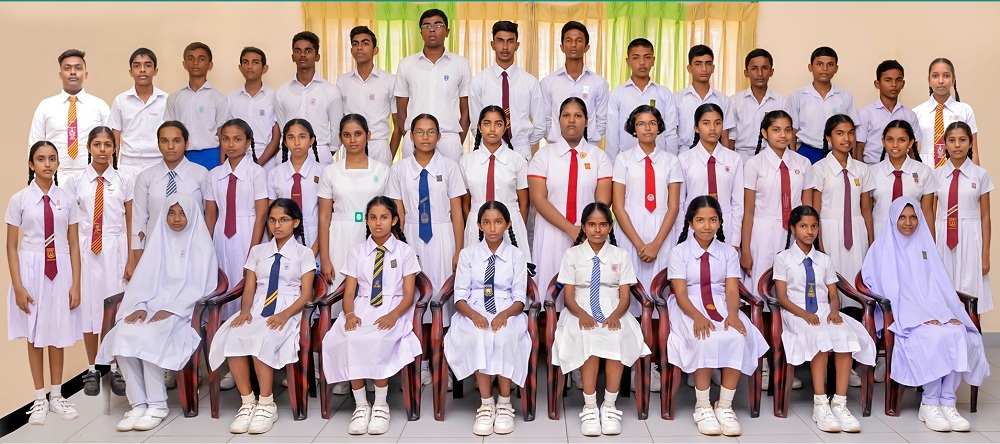 The 44 OL and AL students who qualified for the CA Sri Lanka Orator competition.
The 44 students who were selected from the school level competition, will compete against each other at the final round which will be held in September this year. The winners of the 'CA Orator' competition will be awarded certificates, medals, trophies and scholarships by CA Sri Lanka.
The competition kicked off at school level early this year, and engaged over 300 commerce students from Grades 10, 11, 12 and 13 studying in Sinhala, English and Tamil mediums from schools across the Southern Province.
The main objective of the 'CA Orator' competition is to help develop the public speaking and communication skills among the country's student population and strengthen their knowledge on pertinent matters in relation to financial management and leadership.
Meanwhile, a zonal level briefing session was held recently for the benefit of the 44 finalists, where Chartered Accountant Mr. Upendra Wijesinghe spoke on 'The Role of Financial Management in Leadership' while Deputy Director of the Central Bank Matara Regional Office Mr. M. S. Handunge and Senior Manager-Development of the Central Bank Matara Regional Office Mr. Sumudu Gunaratne spoke on 'The Role of the Central Bank in Financial Management and Leadership'. The workshop was jointly organized by the Provincial Director of Education-Commerce Ms. Ishanthi Jayawardena and CA Sri Lanka.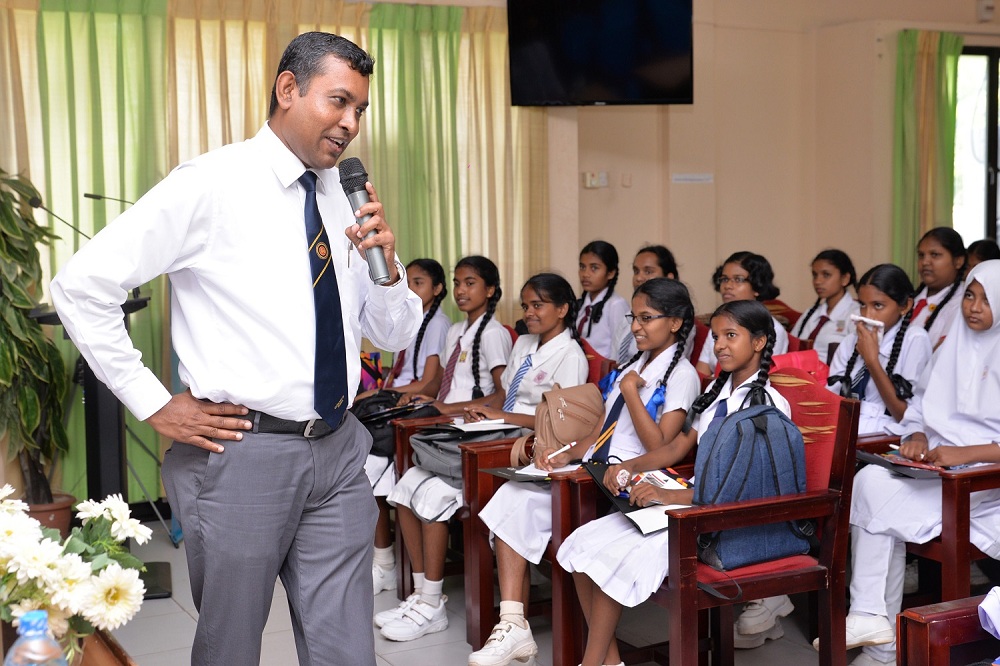 A zonal level briefing session being held for the benefit of the 44 finalists of the CA Orator competition.
Elaborating on why the Institute launched the 'CA Orator' competition, President of CA Sri Lanka Mr. Jagath Perera emphasized that communication skills including public speaking is vital in helping develop successful professionals. "In this day and age, with competition at its peak, we need to understand that technical skills alone are not sufficient for a professional to move forward. Hence, as a responsible institute, we have taken necessary steps to enhance the soft skills of future professionals. Therefore, we are instilling these important skills among students from school level," he added.