The new Commissioner General of Inland Revenue, Mr. Nadun Guruge recently highlighted the important role Chartered Accountants can play in ensuring an effective and efficient tax system in the country.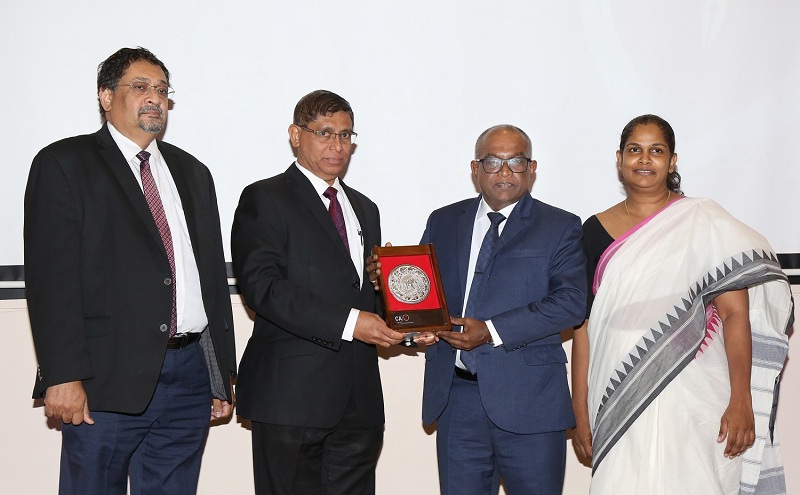 CA Sri Lanka President Mr. Jagath Perera presenting a memento to Commissioner General of Inland Revenue, Mr. Nadun Guruge in the presence of CA Sri Lanka Vice President Mr. Manil Jayesinghe and Chairperson of the Faculty of Taxation Ms. Sharmila Jayasekara.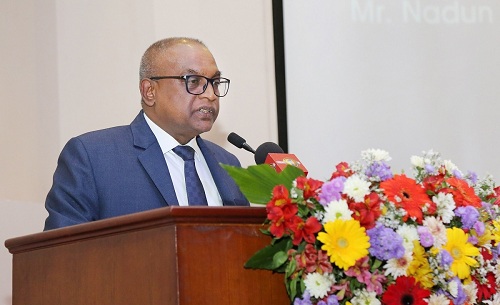 Speaking at the felicitation ceremony organized by the Institute of Chartered Accountants of Sri Lanka (CA Sri Lanka) in his honor, Mr. Guruge who assumed duties as the 33rd Commissioner General also noted that it was not an easy task to have an effective tax system which provides smooth revenue enhancement.
"This is a challenging task which can only be achieved with the support of all stakeholders, including qualified accountants. Therefore, I urge you all to help the department to implement an effective and efficient tax system which will strengthen the economy of Sri Lanka," he told the audience consisting of Chartered Accountants including corporate leaders, as well as tax professionals.
Mr. Guruge also said that political will, clear strategy and adequate resources are vital ingredients if a tax system within a country is to function effectively.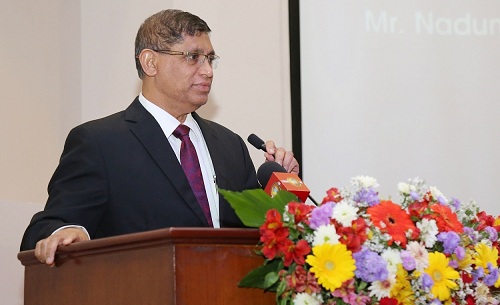 Speaking at the event, CA Sri Lanka President Mr. Jagath Perera elaborated on how technology can play an important role in enhancing the efficiency of tax collection. "We need to understand that tax collection can be carried out in a more efficient way by utilizing automation, which will result in more revenue for the government and reduce tax leakages," he said.
He also called on CA Sri Lanka members to support the Inland Revenue's goal to collect taxes. "Chartered Accountants are always connected to businesses and other economic activities which are what provides revenue to the government; therefore, our members can continue to support the Inland Revenue department in this important task," he added.
Mr. Perera added that his Institute and its members looked forward to strengthening the relationship with the Inland Revenue in the future under Mr. Guruge's leadership.
Chairperson of the CA Sri Lanka Faculty of Taxation Ms. Sharmila Jayasekara said that over the years the Institute has been hosting events to felicitate new Commissioner Generals of Inland Revenue, as it is an important milestone not only for the department but also to tax practitioners who are largely members of CA Sri Lanka.
"The Inland Revenue and CA Sri Lanka have maintained a cordial and professional relationship as administrator and practitioners. We have been able to assist each other in our respective spheres of work and together we have been able to develop knowledge and interest in the areas of taxation and resolve tax related issues," she said.
Ms. Jayasekara added that the newly appointed Commissioner General has been very supportive of such initiatives. "Our members have always worked cordially with the Inland Revenue, and we hope to continue this work with you and your department in the future as well," she added.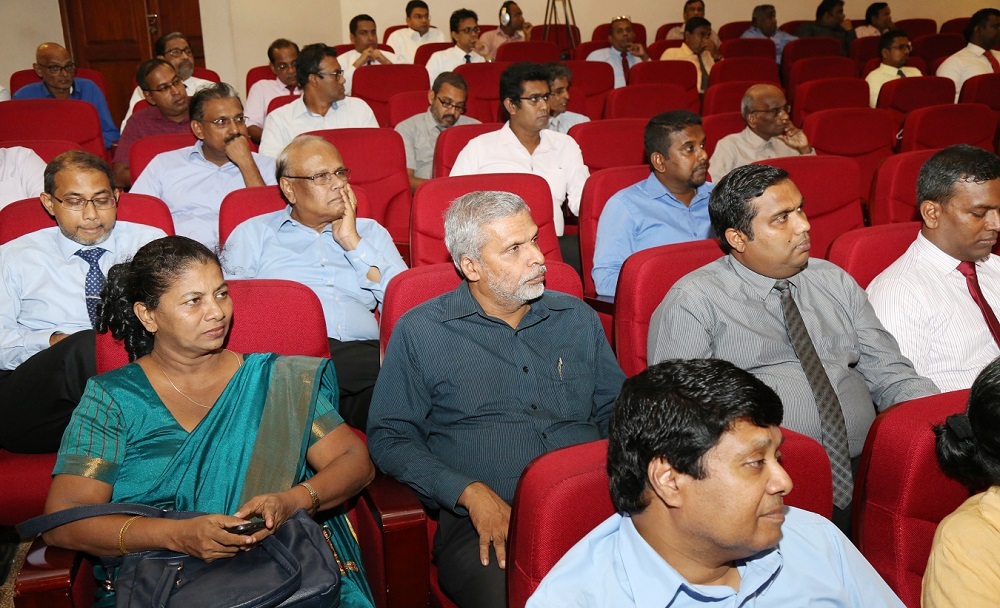 A section of the audience at the event.