The BSc. Applied Accounting Degree offered by CA Sri Lanka which has gained much respect and popularity amongst students and employers within a short span of time, recorded the highest ever intake this year, with over 500 students including foreign students following the specialised degree.
Explaining the reasons why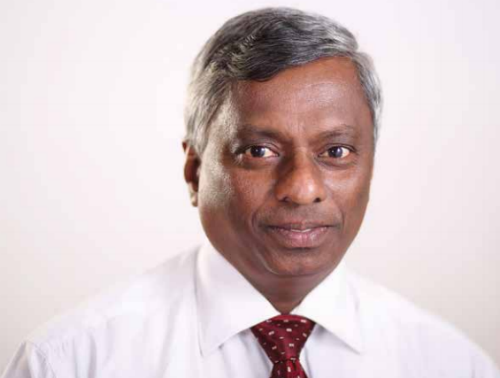 the BSc. Applied Accounting Degree has gained such popularity, President of the Institute of Chartered Accountants of Sri Lanka (CA Sri Lanka) Mr. Lasantha Wickremasinghe said that the institute which commands a history spanning nearly six decades has been always the preferred destination for recognized accountancy education in the country.  "In 2013, we commenced the degree with an intake of 12 students, but within just a few years, the intake has grown to over 500 presently, which is a testimonial to the growing popularity of this qualification. In fact, we achieved the highest intake this year, which reflects a growth of 140% over the previous year," he said.
100 students who were part of the inaugural intake successfully completed their degree and graduated in November last year.
According to Mr. Wickremasinghe, the high standard and quality of the degree programme is demonstrated by the high level of confidence that students have in the programme. "This has led us to achieve the highest intake recently. There are many reasons as to why students prefer this degree - chief among them is the fact that this degree is recognized and supported by the University Grants Commission and it is the only degree and professional qualification that is offered by a professional institution, which puts it on par with degrees offered by state universities," he pointed out.
As a result, students who follow the CA Sri Lanka degree have the same status as state university graduates when it comes to employability. More importantly, the two-year internship offered through this degree programme is part of the programme and one-of-a-kind, adding more value and quality to the entire programme. This internship ensures that graduates enter the workplace with practical experience and clear insights into demands of the workplace.
Mr. Heshana Kuruppu, Chairman of the CA Sri Lanka School of Accounting and Business said that the degree is helping retain talented students in the country, who otherwise would have been forced to go abroad to gain higher academic and professional qualification. "As a leading tertiary education provider, CA Sri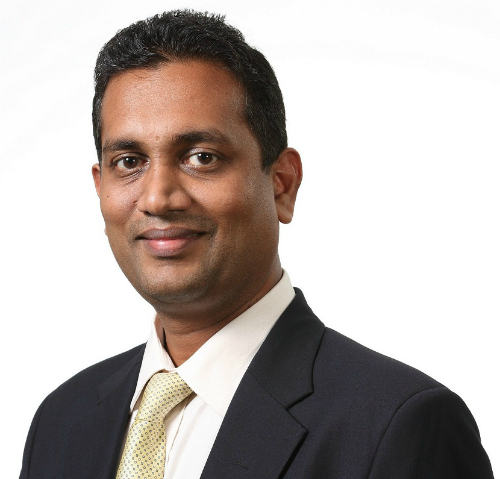 Lanka launched this degree to accommodate students who are unable to get admission into state universities due to lack of seats despite having strong academic records. Also, the CA Sri Lanka degree programme in applied accounting guarantees employable graduates required by the industry. Our students have the flexibility to seek employment in the public sector as well, since this degree is approved by the UGC," he said.
Encouraged by the increasing interest for the degree, Mr. Kuruppu said that the CA Sri Lanka degree school is also looking to expand facilities to a more spacious location. "We are delighted with the swift global recognition being bestowed on the degree. We also intend to extend merit based scholarships to students in the future. Negotiations are also on with leading international universities to partner with us to provide further options for students pursuing the degree," he said.  Mr. Kuruppu also added that it was refreshing to see a rising demand for the degree among working executives, as the degree is also offered at a part time basis.
Apart from recognition from the UGC, the BSc. In Applied Accounting degree has also been internationally accredited from highly respected accounting organisations such as the Association of Chartered Certified Accountants (ACCA) and CPA Australia, while leading Australian universities such as Deakin and La Trobe offer transfer opportunities to students following the CA Sri Lanka Applied Accounting degree.
Students require passes in three subjects (in any subject stream) at the GCE Advanced Level (Sri Lanka) examination or any foreign qualification equivalent to the GCE Advanced Level Examination in Sri Lanka (Edexcel/Cambridge).  Registration is available for students with pending A/L results as well. Loan facilities have also been arranged for students in order to facilitate fee payments for the course. Further, students from non-commerce streams can enroll for this degree, as prior knowledge of accounting is not a prerequisite, thereby offering great flexibility. The medium of instruction for the programme is English and there are two annual intakes, one in March and another in September.
Students can avail state-of-the-art IT labs together with an experienced faculty to ensure they have access to the best of resources. The panel of lecturers consists of highly-qualified lecturers from state universities who are professors, PhD and doctorate holders in their respective fields. The lectures are conducted on a Full-Time and Part-Time basis where classes for the Part-Time programme are held on weekends to accommodate student needs. Furthermore, students in their third year are integrated into some of the leading companies in the country for 'Industrial Training'.
Currently, exemptions for professional qualifications such as CA, CIMA ACCA, SLIATE HNDs and AAT. ACCA are offered. Students also have access to fully-equipped lecture halls, libraries and modern computer labs within the CA Sri Lanka compound and also have access to extra-curricular activities which form part of the usual university environment.