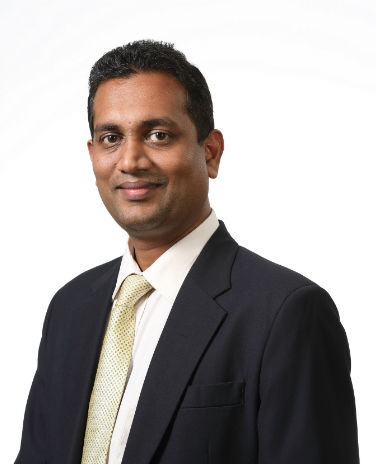 The BSc. Applied Accounting Degree offered by the School of Accounting and Business of the Institute of Chartered Accountants of Sri Lanka (CA Sri Lanka) is quickly becoming one of the most sought after degree programmes in the country. It is popular amongst both local and foreign students, due to its innovative and modern curriculum. The degree programme, which is offered as a full time and part time course has succeeded in becoming a leading degree programme in a relatively short period of time.
The main objective of the BSc. Applied Accounting Degree is to create employable graduates with the required skills, competencies and industry knowledge to fulfill a successful accounting career. Upon completing the programme, students will gain extensive knowledge and the required skills in accounting practices, which will help them become successful Accounting Professionals. CA Sri Lanka is the only institute in the country that currently offers a homegrown benchmark professional qualification and an academic degree in the field of accounting.
In this interview, Mr. Heshana Kuruppu, Chairman - CPD/Business School/School of Accounting and Business - CA Sri Lanka & Council Member, explains the reasons why the Applied Accounting Degree has achieved such rapid success in the relatively short time since it was established & why its specialized degree is valued by corporate sector.
Q: What makes the Institute of Chartered Accountants of Sri Lanka (CA Sri Lanka) the hub for accountancy education in Sri Lanka?
A: CA Sri Lanka members and students are spearheading an impressive number of corporates in their professional capacity. The competency of chartered accountants coming out of Sri Lanka is recognized the world over, with almost 30 percent of the total membership of CA Sri Lanka serving with distinction abroad in 40 countries. Apart from offering this premium Chartered Accountant qualification for the last five decades, CA Sri Lanka has kept pace with changing requirements and offers varied qualifications. CA Sri Lanka, as the national body of accountants, is steadfastly supporting the government's vision in ensuring the youth in our country are empowered with the necessary professional skills as well as academically for their long-term success and to ensure that the country has a sufficient skilled workforce.
Q: Why was the degree in Applied Accounting conceptualized by CA Sri Lanka?
A: In recent years, thousands of students are losing opportunities to gain entry into universities due to the limited number of intakes, which led to many students spending substantial amounts on following foreign degrees from foreign universities. As a leading tertiary education provider, CA Sri Lanka decided to help bridge this widening gap by extending recognized, quality higher education opportunities right here in Sri Lanka. It embarked on launching its own degree in applied accounting for the benefit of the country's future generation of professionals. Also, the CA Sri Lanka degree programme in applied accounting guarantees employable graduates required by the industry.
Q: CA Sri Lanka's School of Accounting and Business has generated much attention. Why do you think this is so?
A: CA Sri Lanka set up the School of Accounting and Business to augment the qualifications of both students' and members. This school offer students and members knowledge that covers the subjects of accounting, business strategy, finance and management and a broader spectrum to enhance their proficiency in a multitude of areas, which makes it a very compelling qualification.
Q: What makes it different from others in the industry?
A: The School of Accounting and Business is a University Grant Commission approved degree awarding body set up in 2013. The three-year degree is the only one of its kind in Sri Lanka that enables students to gain knowledge in the field of 'Applied Accounting', with a choice of a three-year or four-year degree programme. After successful completion of the B.Sc. (Applied Accounting) General Degree programme, students have the opportunity to proceed with the B.Sc. (Applied Accounting) Special Degree by completing the extra courses within another two semesters over a period of one year. The medium of instruction is English. More importantly, the one-year internship offered through this degree programme is one-of-a-kind and adds more value and quality to the entire programme. This internship ensures that our graduates enter the workplace with practical experience and clear insight into what is expected of them.
Q: With many Sri Lankan students clamouring to complete part of their studies in foreign universities, how does The School of Accounting and Business provide for this?
A: The School of Accounting and Business has entered into a partnership with La Trobe University of Australia which enables local students to complete their degree in Australia. The advantage of studying in Sri Lanka for the first couple of years is the massive savings for students' families, as the school charges a fraction of what students would pay abroad. The School of Accounting and Business is currently inviting applications for its September 2016 intake.
Q: What other global benefits can members gain from being associated with The School of Accounting and Business?
A: CPA Australia recognises our degree which empowers students to gain its prestigious membership. We are negotiating with a few other international accounting bodies to recognise our credentials. Negotiations are also on with leading international universities to partner with us. This degree is ideal for students who are unable to enter local universities but still seek value education at an affordable price. We encourage students even from non-commerce streams, as prior knowledge of accounting is not a prerequisite.

Q: What are The School of Accounting and Business's future plans?
A: Our first batch graduates this year, but during this short period, the course has attracted 200-plus students a year, including foreign students. We expect demand for this course to rise and are looking at relocating the school in order to offer more spacious facilities.
Q: What are the entry requirements for students to gain acceptance to The School of Accounting and Business?
A: Students require Passes in three subjects (in any subject stream) at the GCE Advanced Level (Sri Lanka) examination or any foreign qualification equivalent to the GCE Advanced Level Examination in Sri Lanka (Edexcel/Cambridge) is acceptable.  Registration is available for students with pending A/L results
Q: Could you give an overview of the facilities available for the Applied Accounting Degree course?
A: Students have access to fully-equipped lecture halls, libraries and modern computer labs within the CA Sri Lanka compound and also have access to extra-curricular activities which form part of the usual university environment. The panel of lecturers consists of highly-qualified lecturers from state universities who are professors, doctorate holders in their respective fields. The lectures will be conducted on a Full-Time, Part-Time and Weekend basis to accommodate student needs. Furthermore, students who are in their third year will be integrated into some of the leading companies in the country for 'Industrial Training'. Loan facilities have also been arranged for students in order to facilitate fee payments for the course.