The importance of the Chartered Accounting qualification offered by the Institute of Chartered Accountants of Sri Lanka (CA Sri Lanka) was highlighted recently by respected corporate leader, Mr. Mahendra Jayasekera.
Addressing students of leading Colombo schools, Mr. Jayasekera, who is the Managing Director of Lanka Tiles PLC, Lanka Walltiles PLC and Swisstek (Ceylon) PLC, said that the CA qualification he obtained many years ago was the stepping stone towards his progression as a corporate leader.
"My Chartered Accountant qualification has helped me immensely," he told students during the 'Tea with the CA Champion' programme, held at the Lanka Tiles factory in Ranala.
According to Mr. Jayasekera, even though he is a qualified Chartered Accountant, he has never worked as an accountant. "My CA Sri Lanka qualification helped me immensely. But, I have never worked as an accountant. Possessing an accounting qualification does not mean you must be an accountant, instead you can use that qualification to play a bigger role," he said.
Addressing the students further, Mr. Jayasekera, who is a Fellow Member of CA Sri Lanka, and the President of Sri Lanka Ceramics & Glass Council, said that one should never underestimate their capabilities or talents. "Never underestimate your talent. Never underestimate your potential, because all of you have the potential to do great things," he said.
Apart from his position as Managing Director, Mr. Jayasekera has also served as both executive and non-executive director of many other listed and unlisted companies.
'Tea with a CA Champion' is a benchmark initiative by CA Sri Lanka, organized for the benefit of students sitting for the 2017 GCE Advanced Level examination. The series of programmes which features high-profile members of the institute, provides students with a first-hand experience about insights in operational management by visiting popular manufacturing plants in the country.
Students representing Colombo's Ananda College, Nalanda College, St. Bridget's Convent, Holy Family Convent, Devi Balika Vidyalaya, St. Paul's Girls School, Sirimavo Balika Vidyalaya, St. Benedicts College, and Prince of Wales, Moratuwa took part in the event.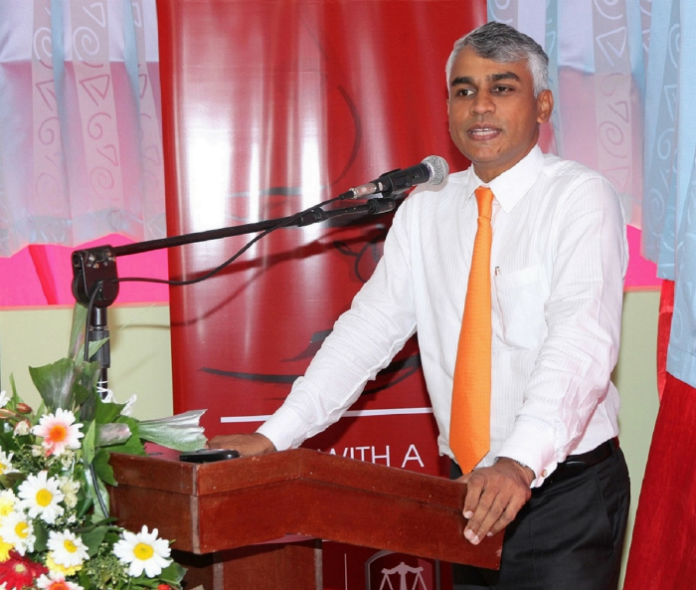 Lanka Tiles CEO Mr. Mahendra Jayasekera addressing the gathering.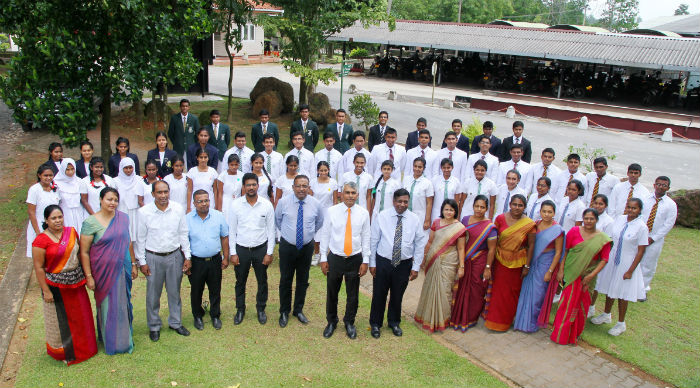 Mr. Jayasekera with CA Sri Lanka Council Members, Mr. Asoka Pieris, Ms. Coralie Pietersz, Alternate Chair of the Brand Development and Corporate Communications Committee Mr. Priyanke Perera, students and teachers of Colombo schools.