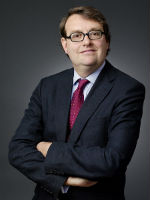 The Business School of the Institute of Chartered Accountants of Sri Lanka (CA Sri Lanka), together with the internationally renowned Euromoney Training will conduct a proactive financial leadership programme exclusively for the country's high profile finance professionals in March 2016.
'The Game of a CFO', a two day intensive programme will help Chief Financial Officers, aspiring CFOs, Finance Directors, Financial Controllers and Executive Board Directors master the game in today's challenging and changing context.
The programme which will be held on 9th and 10th March 2016 at CA Sri Lanka, will explore how finance leaders can successfully manage stakeholders' relationships, measure personal success, optimize funding, refine reporting, retain talent and enhance governance.
During the programme, participants will receive valuable insights into best practices being adopted by CFOs across Asia as well as other parts of the globe on how to tackle current day challenges, while also being educated on salient points on ethics, bribery, corruption and fraud.
The programme which is limited to the top 40 game changers in Sri Lanka, will be conducted by a globally renowned practitioner Alastair Dryburgh, an independent strategy consultant who advises a range of businesses and has also been trained as a Chartered Accountant with Ernst & Young. Dryburgh who graduated in mathematics from the University of Cambridge has served at various senior finance related capacities, including Finance Director as well as CFO for six companies. He has worked as a mentor for the Institute of Chartered Accountants on a senior level development programme and speaks regularly to CEO and other senior audiences across the world.
Euromoney Training is among the world's leading provider of premium financial courses with a combined experience of over 60 years providing learning solutions to the world's top organisations. To date Euromoney has trained over 95% of world's top 100 banks and over 250,000 professionals, delivering over 20,000 programmes across 180 countries. Euromoney Training has been accredited by the British Accreditation Council and the CPD Certification Service.
Euromoney Training portfolio includes; Coca-Cola, ANZ, British Petroleum, Fortis, HSBC, European Investment Bank, Wells Fargo, China Investment Corporation, State Bank of India, Kuwait Petroleum Corporation, Westpac, Credit Suiss, Lloyds Banking Group, JP Morgan, Barclays, Bank of America, Abu Dhabi Investment Authority, and Bank of Tokyo – Mitsubishi UFJ.