Success doesn't come overnight nor does it happen by accident. To achieve success and sustainability, businesses must create, innovate, strategise and execute the plan with diligence.
Seven internationally renowned speakers on strategy walked through Sri Lankan and regional business leaders on the importance of creativity, innovation, and strategy and how leaders can strategise and execute a well thought out plan to achieve long term success, at the Strategy Summit organized by the Business School of the Institute of Chartered Accountants of Sri Lanka (CA Sri Lanka), on 29th and 30th of July 2015 at the Mount Lavinia Hotel.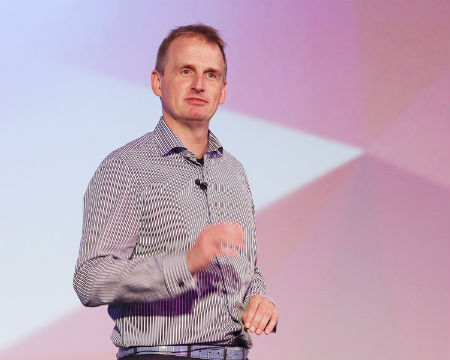 Lack of innovation is perhaps the number one reason why businesses fail, said Greg Bernarda, who works with individuals, teams and organizations on strategy, creativity and innovation."We build something that nobody wants. Even if we spend years building it, there is no point if nobody wants it," he noted, while emphasizing on the need to understand the requirements and aspirations of customers. "We must create value for customers," said Bernarda, who consults for companies such as Colgate-Palmolive, Nokia Group, Volkswagen, Harvard Business School, and the World Economic Forum.
He stressed that initiatives such as the Xerox machine, Google, Facebook and Airbnb are all successful initiatives today because they were a requirement. "Business plans are great when there is creativity," Bernarda added.
Vusi Thembekwayo, who is known globally as the 'Rock Star of Public Speaking' citing grand prix motorcycle racing (MotoGP) as an example, said that in the current business context, it's not about how fast one can go in a straight line, but how to maneuver and compete at all corners.

"In today's business it's not about how fast you can go straight, but how well you can do when markets are growing, and competitors are weak and are not innovating and or are not thinking out of the box, but instead it's about whether or not you can compete at the corners and whether or not you can compete at the edge of chaos," Thembekwayo noted.
David Avrin, popularly known as the 'Visibility Coach' and a well-known international speaker emphasized that the current trend is no longer about why a person or an organization is a 'good choice' but rather why they are a better choice.
He stressed that unlike in the past, the modern day consumer is very educated, and it's not about informing or persuading but instead the (consumer) must be convinced. "You must stand out in a way that will make someone speak about you, and think about you," Avrin said, and added that while market share is important, another important factor to be considered is mindshare.
He also said that the road to success can depend on doing one good thing. "You have to be known for just one good thing. There are lots of ways to do things right. Stand out in an unexpected way, and be very very visible," he adviced.
"Eventually, it's not about who you know, but who knows you," Avrin, who is also an acclaimed author added.
Jeroen De Flander, known as one of the world's most influential thinkers on strategy execution said that it is always important to reach for the head, heart and hands of the consumer.
He emphasized that strategy execution covers eight areas, which are;  Strategy Focus, Strategy Communication, Initiative Management, Individual Objective Setting, Skilled Managers, Support for Managers, Engaging People & Performance and Performance Driven Culture, and Performance Related Pay.
"People need to be aware," he said, while adding that a successful strategy also depended on rethinking and revaluating on a regular basis.
Andrew Grant, who has served in managerial positions for a wide range of Fortune 500 companies disclosed that creativity was imperative if businesses were to come up with the best strategy. "Originality is a must. You must focus on something which no one else can come up with," he said.
Grant, who is the CEO of Tirian International, which specializes in organization innovation through strategic leadership and team development, also noted that although at school children are very creativity, they lose this creativity after school, and attributed a number of environmental factors that kills such creativity.
"Creativity is linked to strategy, and is important for a successful strategy execution," he added.
Sri Lanka's very own Ravi Fernando, who is the Operations Director at the Malaysian Blue Ocean Strategy Institute and recipient of the "Global Strategy Leadership award" at the World Strategy Summit speaking on the lack of Sri Lankan brands in the global market claimed that Sri Lanka is caught in a red ocean commodity trap which prevents it from creating new market places.
"We are happy to be complacent and just export our products instead of crating brands out of it," he said.
He warned that if Sri Lanka doesn't get its act together it will soon lose out, because more and more countries and companies are taking competition much more seriously and are developing innovations which were unthinkable at one point. He cites the 3D printer as one such innovation.
Fernando disclosed that Sri Lanka has its very own black gold which is ilmenite, and instead of branding and selling it, we are exporting it to other countries, who instead brand and sell it.   He added that Sri Lanka also possess graphite reserves, but were not branding it and marketing it as they should.
According to Fernando, by just implementing a simple processing step, Sri Lanka can earn billions of dollars as Sri Lanka stakes claim for among the best ilmenite and graphite in the world.
"If Sri Lanka needs to create market spaces, it has to eliminate the commodity and bulk mindset," he adviced. Fernando also noted that Sri Lanka must create a global mindset by scaling up processing capabilities," he added.
"As a country we are not short of talent and resources, but what we are short of is the leadership to see this talent and harness it," Fernando added.
Dr. Amit Kapoor who delivered the final session at the two day summit emphasized that it was important to create unique brands. "If you don't create brands of your own, you will go nowhere," said Kapoor who is President& CEO of India Council on Competitiveness; and is the chair for the Social Progress Imperative and Shared Value Project in India.
"You don't need large conglomerated or laboratories to come up with something innovative. Skype was developed in a small room by two students,' he maintained, while also disclosing that most of the French branded perfumes are actually developed in India.
Arjuna Herath, President of CA Sri Lanka, in his welcome speech emphasized that the institute in its capacity as a professional organization as well as the national body of accountants were very keen to enable the country become a destination for investment.
"Our knowledge and literacy is very high in comparison to other countries in the region, and we also have good IT skill levels, but where are we today? I think our answer lies in strategy," he said, while adding that innovation and strategy are important areas to enhance Sri Lanka's standing and to help achieve holistic success.
Russell Guthrie, Chief Financial Officer of the International Federation of Accountants (IFAC), who was a special guest at the two day summit in his speech emphasized on the greater role accountants can play in contributing towards the strategy of an organization.
"We are trained to have a very deep financial knowledge, and we are trained to be good technicians, and so we do have a good understanding of business from beginning to end," Guthrie added.