Students who follow the BSc. Degree in Applied Accounting of the Institute of Chartered Accountants of Sri Lanka (CA Sri Lanka), have the opportunity to intern for one year with leading companies in the country. 

The Internship and Skills development programme is a major components of the BSc. (Applied Accounting) General/Special degree programme, which is also recognized by the University Grants Commission, and has been developed to create employable graduates with the required skills, competencies and industry knowledge to fulfill a successful accounting career.

The Internship and skills development component helps students reach their full potential as they pursue their training at prestigious firms in the country, while also gaining sufficient practical exposure in technical areas and professional skills.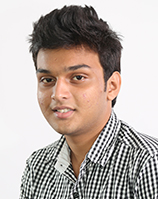 Nilupul Weerasinghe, a student who is pursuing the CA Sri Lanka degree who is currently interning at WNS Global Services, said; "I am currently studying for my second year, whilst simultaneously being employed at WNS Global Services. The flexibility of this degree programme impresses me to a great extent. The student-lecturer interaction seems to be much greater here in comparison to other universities, the lecturers are always willing to assist and are very friendly, and are flexible to students' requirements."

According to Nilupul, another area which he found to be very rewarding was the ability to continue studies through the exemptions given. "Even the course structure is comprehensive, including several modules with which students can not only specialize in Accounting but also pass out as Professionals with the adequate skills to be employable," he added.

The BSc. in Applied Accounting degree is conducted by a fully-fledged faculty comprising of outstanding qualified professors, senior lecturers and industry professionals who are experts in the area. Further, the lecturers also provide guidance to students through a student based learning environment.

Students who have successfully completed the local GCE Advanced Level or the London Advanced Level (Edexcel/Cambridge) examinations with three passes can register for the degree programme, while students who have completed the London A/L examination and are currently awaiting results can also register for the programme. Additionally, professionals who are employed and have fulfilled the basic entry requirements can also follow the degree programme on a part time basis.

The BSc. in Applied Accounting degree also offers a range of exemptions for CA Sri Lanka, CIMA, ACCA, AAT and SLIATE HND qualifications.