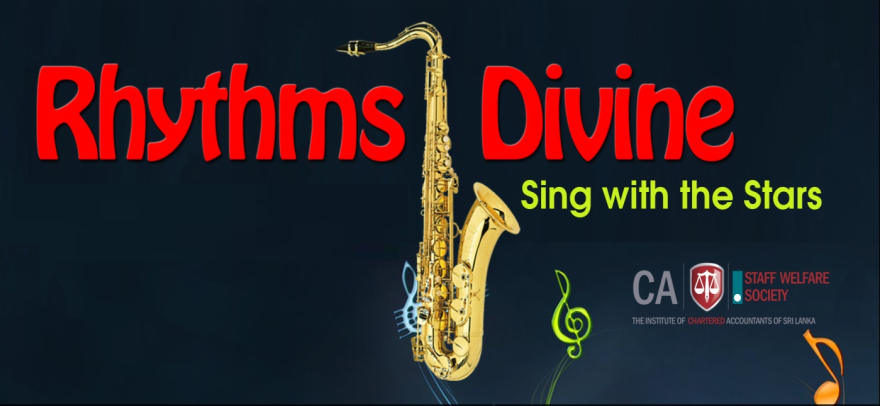 The Institute of Chartered Accountants of Sri Lanka (CA Sri Lanka) will take a break from its customary professional and educational activities and will enjoy an evening of toe-tapping entertainment at a musical show titled 'Rhythms Divine' which will be held on 20th June 2015 from 6.00 pm.
The musical show will feature popular contemporary and yesteryear artists including; Sunil Edirisinghe, Sunil Perera, Corrine, Athma Liyanage, Umaria, Virindu Sahan as well as Mahesh Denipitiya with Friends. The show which will be held at the Musaeus College Auditorium, will be compered by Dr. Vijaya Corea.
The musical show is organized by the CA Staff Welfare Society.
The Staff Welfare Society of CA Sri Lanka organizes various activities in its efforts to strengthen the unity among the staff and their families of CA Sri Lanka, which is one of the country's foremost professional organisations that has produced over 5600 chartered accountants, and is also among the leading tertiary education providers with over 44,000 students.
Proceeds of the show will be given to the Maharagama Cancer Hospital, as well as to improve the facilities of a ward at the Lady Ridgeway children hospital.