The Institute of Chartered Accountants of Sri Lanka (CA Sri Lanka) continued to expand its presence across the world map by establishing yet another overseas chapter in the United Arab Emirates (UAE).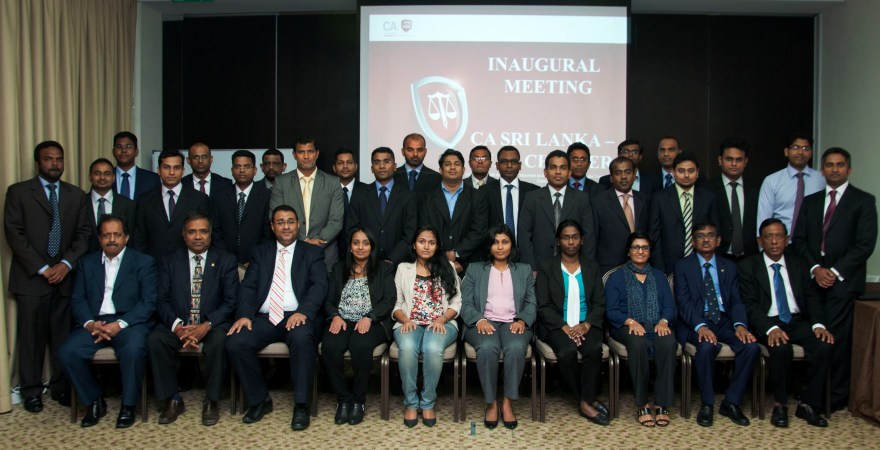 The newly mooted CA Sri Lanka UAE Chapter represents more than 100 chartered accountants, who are CA Sri Lanka members working in multiple sectors across UAE. The inaugural ceremonial meeting of the UAE Chapter is scheduled to be held in March 2015.
Mr. Kirupananthan Ramiah has been appointed as President of the CA Sri Lanka UAE Chapter, while Mr. W.Y.D. Indika Ranganath will be the Vice President and Mr. M. N. P. Mohamed as secretary.
The new chapter will help CA Sri Lanka members living in UAE to enhance their professional competencies through various Continuous Professional Development (CPD) programmes, while the chapter will also be an important platform which will provide an opportunity for social and community interaction among members.
The CA Sri Lanka UAE Chapter will also be an important central point which will allow members and the Sri Lankan community living in the UAE to work closely, while also advocating and promoting the value members add to the business.
The CA Sri Lanka chapters hope to be an important platform to help position Sri Lanka in the world arena by facilitating trade and investments between Sri Lanka and the respective countries the chapters are established in.
Amidst a consistently increasing presence of its members across various continents, CA Sri Lanka has over the years established several chapters including in Qatar and Bahrain which serves exclusively for the professional progression of CA Sri Lanka members living overseas.
Of the 4600 members of CA Sri Lanka, over 30 percent serve in overseas positions across some 40 countries.