The Institute of Chartered Accountants of Sri Lanka (CA Sri Lanka) recently rewarded 87 outstanding students including the top achievers at the 2013 Advanced Level examinations with scholarships to embark on a globally sought after career in chartered accounting.
CA Sri Lanka scholarships were awarded to a total of 18 top Advanced Level students including the top ten students from the commerce stream, arts stream and district first students, in the presence of Prof. Kshanika Hirimburegama, Chairperson of the University Grants Commission, Arjuna Herath, President of CA Sri Lanka, Lasantha Wickremasinghe, Vice President of CA Sri Lanka, Mr. Asoka Jayasinghe, Member of the CA Foundation and Aruna Alwis, Chief Executive Officer of CA Sri Lanka.
A total of 36 scholarships were also awarded under the L.A. Weerasinghe scholarship scheme where students are waived off from paying all compulsory fees and allows them to complete the institute's Certificate Level I and II.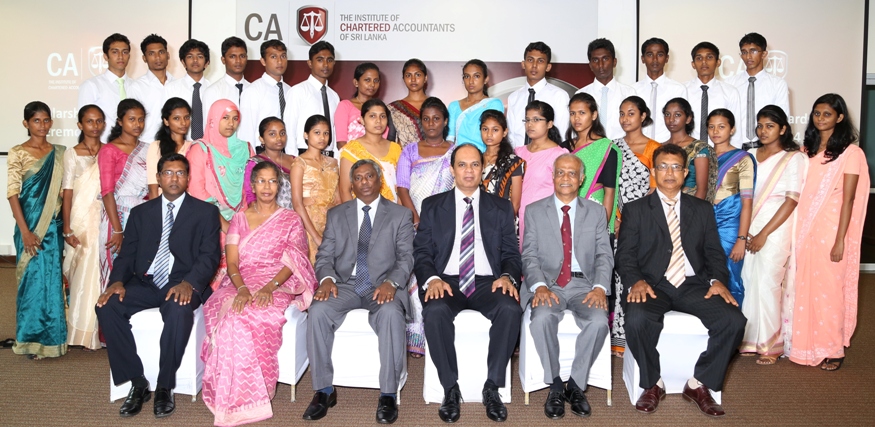 CA Sri Lanka also rewarded 30 scholarships to students enabling them to complete the Strategic Level and II, waiving them from paying all compulsory course fees, while granting a monthly allowance of Rs. 3000/- to students who are undergoing strategic level training.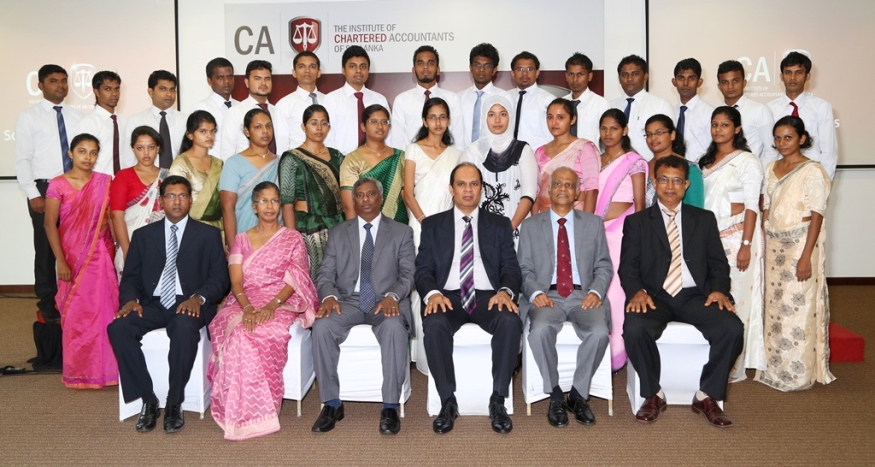 Speaking at the scholarship award ceremony, Prof. Hirimburegama emphasized on the important role played by institutes outside the university system, thereby giving students who do not gain entry into universities equal opportunities to follow recognized programmes of study.
"It is also important to monitor the training and development of institutions outside the traditional university system, so it will increase our capacity to cater to a larger student population and meet the country's skilled workforce," she said.
She noted that with institutes such as CA Sri Lanka also being granted degree awarding statuses, Sri Lanka could save a substantial amount of foreign exchange as students can now complete higher education in Sri Lanka without going overseas.
The CA Foundation of CA Sri Lanka was established in 2010 with the aim of helping thousands of students from across the country to help realize their future ambition of becoming globally sought after chartered accountants. The foundation is tasked with awarding the scholarships every year, and comprises of a committee of chartered accountants who follow a grueling process including interviewing the applicants to choose exceptionally talented students who are awarded scholarships annually based on their needs and financial hardships.