Aspiring to be the next generation of boardroom directors, several students of the Institute of Chartered Accountants of Sri Lanka (CA Sri Lanka) recently bagged several top prizes at the Certificate in Accounting and Business I and II examinations held in March this year.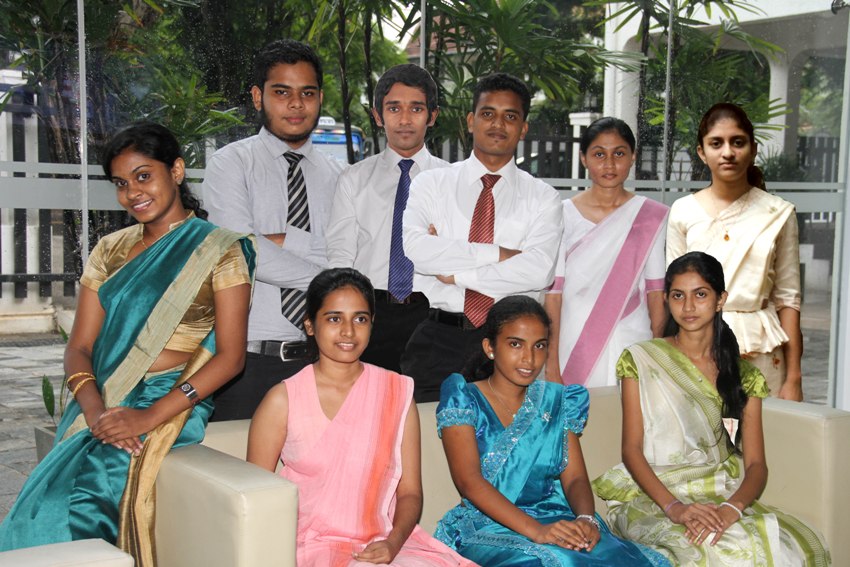 Shalini Mashenka Dabarera won the first prize in order of merit at the Certificate in Accounting and Business I (CAB I) Examination held in March 2014, followed by Vijini Sena, who won the second prize in order of merit, and Niluka Priyadarshani won the third merit prize.
In the Certificate in Accounting and Business II (CAB II) Examination also held in the same month, Gimhani Sewwandika Rathnayake won the first prize in order of merit as well as the Audit and Assurance subject prize of the same examination.
Three top students of CA Sri Lanka were also awarded subject prizes at the  CAB I exam, with Lolitha Randilu Sandaruwan Edirisingha winning the subject prize for financial accounting, while Sayuru Rangana won the subject prize for business mathematics and statistics. The third subject prize was for management and business economics which was awarded to Niluka Priyadarshani who also won a merit prize.
In the CAB II exam, Nisansala Sathsaranee won the subject prize for fundamentals of management accounting and business finance, while the subject prize for information management went to Nawas Suhail Ahmed and Dilanka Wathmi won the subject prize for accounting applications and taxation.
Dubbed as one of the most sought after professionals both locally and globally, chartered accountants have been famous for their versatile and unique business acumen in steering businesses with their out of the box thinking.
In its capacity as one of the largest and foremost professionals organisations, CA Sri Lanka today boast of an impressive membership comprising 4400  members who steers businesses across all sectors.  The institute is also one of the largest tertiary education providers with over 44,000 currently studying to be chartered accountants.
Of the current CA Sri Lanka membership, 36 percent counts for top corporate leadership including at boardroom level comprising of presidents, partners, chairmen, managing directors, directors, chief executive officers, general managers, vice presidents, chief financial officers, financial controllers, deputy general managers and assistant general managers amidst a host of other similar senior level capacities.