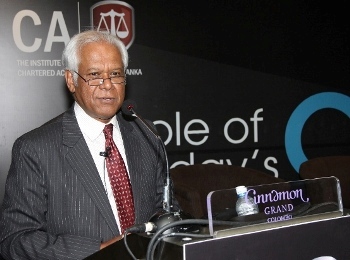 Chief Executive Officer of the International Federation of Accountants (IFAC), Mr. Fayez Choudhury declared that Chief Financial Officers (CFOs) are coming under increasing scrutiny while their roles as CFOs continue to be 'stretched.'
Addressing the CFO Forum organized by the Institute of Chartered Accountants of Sri Lanka (CA Sri Lanka) recently, Mr. Choudhury who delivered the keynote speech on the role of the CFO today said accountants are important and strategic in ensuring the development of a country.
While observing that the occasional corporate failures and financial crisis will be inevitable, Mr. Choudhury pointed out that the CFO of today has to be cognizant of the current trends and help steer their organization to the future in the face of such crises.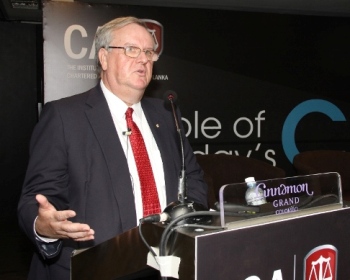 He noted that a key requirement in an organization is transparent and relevant reporting, both internally and externally, so that their investors, trustees, stakeholders, suppliers, and other stakeholders can trust the organisation.
"In such a context, the role of the CFO is being stretched and scrutinized increasingly. We hear about CFOs in the news often, not about Chief Marketing Officers or Chief Engineering Officers," the IFAC CEO said.
He also advised the CFOs to make sure that they are fulfilling their statutory requirements in accordance with the principles of the professional, while at the same time meeting the needs of the business and providing reliable management information to the board. "You have to drive, manage, change and innovate, which are critical for survival," he told the CFOs.
While reiterating on the importance of effective internal and external communication, Mr. Choudhury emphasized that people look at a CFO as a more reliable source than a CEO. He however warned that if a CFO loses that trusts with stakeholders, that CFO can become far less affective.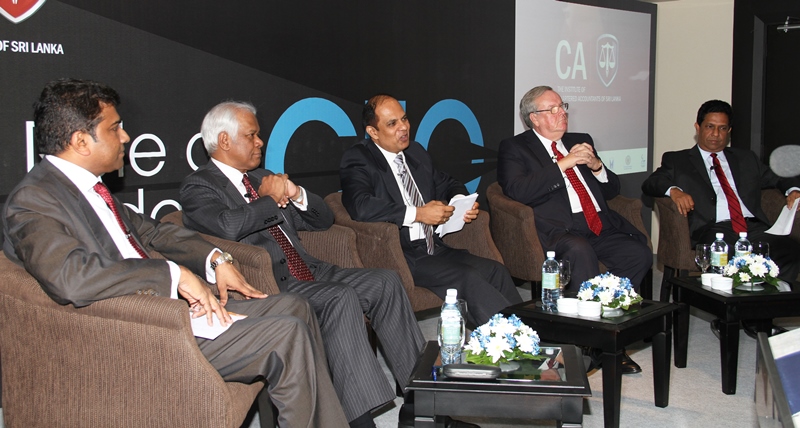 The forum concluded with a panel discussion comprising Mr. Choudhury, Mr. Rob Ward – Head of Leadership and Advocacy of the Institute of Chartered Accountants Australia, Mr. Aravinda Perera – Managing Director of Sampath Bank PLC and Mr. Nandika Buddhipala – Chief Financial Officer of Commercial Bank PLC. The session was moderated by CA Sri Lanka President Mr. Arjuna Herath.
IFAC is the global organization for the accountancy profession dedicated to serving the public interest by strengthening the profession and contributing to the development of strong international economies. IFAC is comprised of 167 members and associates in 127 countries and jurisdictions, representing approximately 2.5 million accountants across the world including from Sri Lanka.