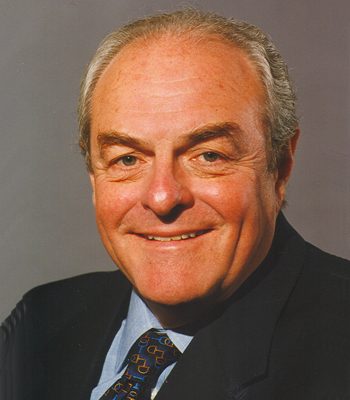 Internationally recognized expert on corporate governance and sustainability and well known jurist and academician from South Africa, Prof. Mervyn King will be the keynote speaker at the inauguration of the Corporate Directors Programme on 20th May 2014 organized by the Institute of Chartered Accountants of Sri Lanka and the Securities and Exchange Commission (SEC).
Prof. King who is the chairman of the International Integrated Reporting Council (IIRC) will speak on emerging challenges for corporate behavior and reporting during the launch where he will focus on eveolving trends in corporate governance, sustainability reporting and integrated reporting, while also sharing South Africa's experience on corporate governance.
A senior counsel and former judge of the Supreme Court of South Africa, Prof. King is Chairman Emeritus of the Global Reporting Initiative (GRI) in Amsterdam, a member of the Private Sector Advisory Group to the World Bank in Washington. He is also the Chairman of the Asian Centre for Corporate Governance in Mumbai, and has chaired several of the United Nations Committee on Governance and Oversight. He was the President of the Advertising Standards Authority for 15 years and the South African representative on the International Chamber of Commerce Court of Arbitration in Paris for 9 years.
He is best known for chairing the King Committee on Corporate Governance, which issued three comprehensive reports in 1994, 2002 and 2009 endorsing an integrated and inclusive approach to corporate governance in South Africa.
Prof. King is Professor Extraordinaire at the University of South Africa on Corporate Citizenship, Honorary professor at the University of Pretoria and Visiting Professor of Rhodes University. He also has an honorary Doctor of Laws from the University of Witwatersrand.
He has been a chairman, director and chief executive of several companies listed on the London, Luxembourg and Johannesburg Stock Exchanges and has consulted, advised and spoken on legal, business, advertising, sustainability and corporate governance issues in 53 countries and has received many awards internationally. He is the author of three books on governance, sustainability and corporate reporting and sits as an arbitrator and mediator locally and internationally.