The Institute of Chartered Accountants of Sri Lanka (CA Sri Lanka) will once again be in the forefront to inspire and ignite the thinking of the country's business leaders by offering a unique programme on Strategic Thinking which will be conducted by the world's number one custom executive education provider later this year.
The two day programme slated to be held in June by DUKE CE will focus on the essential element of Strategic Thinking, giving high-end corporate professionals that all needed boost to help invigorate their business strategy, while becoming effective business leaders who inspire change.
The CA Sri Lanka – DUKE CE Strategic Thinking Programme which has been specially designed for managers who head key departments, business units, and regional operations, members of project teams, and middle and senior level executives with the authority to plan and execute strategy in their organisations, will be infused with the all important element of strategy by international subject experts who will teach participants on how to think and maneuver strategically in their everyday roles, while being part of the business planning process, thereby helping them develop strategic insight, define a strategic vision and create new strategic ideas.
The programme has been specially designed for participants from fast growing economies with mega development and increasing economic growth, such as Sri Lanka, to help prepare business leaders to steer the country's accelerating economy by helping them think out of the box and achieve and maintain overall success.
Participants will learn how to create a strategic vision that will inspire and empower their team/organization, learn how to produce strategic intelligence in order to analyze the current strategic position while discovering how to develop compelling strategies that will achieve the vision and objectives of an organization.
The programme will focus on the process of creating a strategy involving two elements: Strategic Thinking and Strategic Planning. Strategic Thinking is part of the process which focuses on analyzing the current strategic environment, defining a vision of the desired future and creating new strategic ideas which will enable the organization to 'out-think' its competitors.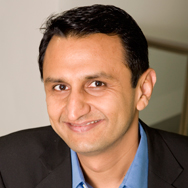 The programme therefore will help participants take note of the strategic ideas by formulating them into a detailed business plan which becomes the strategic roadmap steering the organization in the direction of the strategic vision.
The programme will be conducted by Prof. Nikhil Raval, who is a Managing Director of Duke CE India Pvt. Ltd, who comes with close to two decades of combined experience in Corporate, Consulting and Academia and Dr. Tony O'Driscoll, Executive Director of DUKE CE, who commands an 18-year industry career, having held leadership positions with Nortel Networks and IBM.
Ranked by UK's Financial Times as the world's number 1 provider of custom executive education for eleven straight years, DUKE CE also conducted a programme in Colombo on the invitation of CA Sri Lanka last year which was received with overwhelming response from the country's corporate sector.