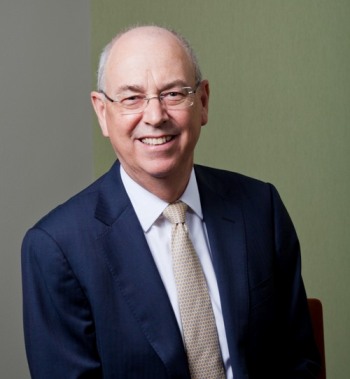 On the invitation of the Institute of Chartered Accountants of Sri Lanka (CA Sri Lanka), Mr. Warren Allen President of the International Federation of Accountants (IFAC), the world apex body of the accounting profession will visit Sri Lanka this month.
Mr. Allen's visit will coincide with the induction ceremony of the 22nd President of CA Sri Lanka, Mr. Arjuna Herath and the Board Meeting of the South Asian Federation of Accountants (SAFA) which will be held in Colombo.
During his visit to Colombo, Mr. Allen will meet President Mahinda Rajapaksa, Secretary to the Treasury Dr. P. B. Jayasundera, Governor of Central Bank Mr. Ajith Nivard Cabraal and CA Sri Lanka members including top CEOs and CFOs in the country.
Mr. Allen became President of IFAC in November 2012 after serving as Deputy President for two years. He served as a member of the IFAC Board since 2006 and was on the Education Committee (now the International Accounting Education Standards Board) for more than 10 years.
Mr. Allen was a partner at Ernst & Young in New Zealand and served on the firm's Management Board for more than six years. He has held several other leadership positions in the New Zealand firm, including National Leader of Audit Practice and Country Director of Audit. He is also a Life Member and past president of the New Zealand Institute of Chartered Accountants, where he has served on and chaired various boards and committees.
Mr. Allen has been the recipient of several awards, including the Valued Contribution to the Profession Award in 2001. He is the author of numerous journal articles and papers and has presented several papers at major international conferences, including four World Congresses of Accountants, primarily on accounting education topics.