Professionals seeking enhanced career prospects can fast track their dreams for an MBA with the assistance of the Postgraduate Diploma in Business and Finance, offered by the Institute of Chartered Accountants of Sri Lanka (CA Sri Lanka).
Students who complete the CA Sri Lanka postgraduate diploma can enjoy upto five exemptions when sitting for the MBA programme offered by the University of Southern Queensland (USQ) Australia.
The CA Sri Lanka Business School which conducts both the postgraduate diploma and the Australian MBA programme, is one of the country's foremost business schools with a proven track record surpassing over 12 years.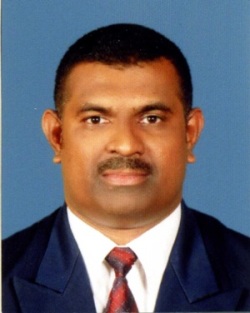 The USQ Master of Business Administration programme is also one of the most sought after MBA programmes in the country which is followed by business leaders as well as professionals from both the accounting and non-accounting sectors.
The postgraduate diploma help both CA Sri Lanka members as well as senior executives and managers in the public and private sectors of the country, with an opportunity to develop a broad perspective of their role in a developing economy and to equip them with the necessary knowledge and expertise, to maximize their participation in business, financial, industrial, trading and commercial activities.
Alphonsus Roshan Rajaratnam, Accountant of Finlay Cold Storage (Pvt) Ltd who followed the postgraduate diploma offered at CA Sri Lanka emphasized that the postgraduate diploma was structured well keeping in mind the busy lifestyles of professionals, apart from the advantage of being able to fast track towards a MBA of international repute.
"Balancing a busy schedule is never easy, but at CA Sri Lanka, the Postgraduate Diploma in Business and Finance gave me an in-depth understanding of business and finance, and most importantly it opened the gateways to the University of Southern Queensland, Australia. My dream is coming true in just one year," Rajaratnam said.